Car Wash Starter Kit Luxurious Suds Cleaner
If you are a starter of car washing or you want a quick easy clean for your car anytime anywhere, then the Car Wash Starter Kit would be best choice for you. This kit would be a helpful partner on your driveway, which includes the perfect combination of products to wash car exterior and detail interior for a brilliant scratch-free shine! Revolutionize the way you wash your car from here! See more details in [What's in the Kit].
Snow foam party, ultimate versatility for deep cleaning. 

Reveal a luxurious gloss surface look and keep your car interior flawless as well. 

Exclusive innovative pH-neutral soap with biodegradable technology, surface friendly, leather friendly, skin friendly, environmental friendly. 

Remove stain, dust, grime in a fast and powerful way like The Flash. 

Designed as simple application, easy-to-use, great for first time buyers or as a gift!

 
[ LUXURIOUS SUDS - RICH FOAM CAR WASH SHAMPOO ](10 oz)
A highly concentrated car wash shampoo blended with synthetic wax. With Philisn's innovation of foaming technology, it works perfectly with any foam gun or foam cannon. It can foam super rich thick dense bubbles like snow covering car surface and gently rinse away dirty, stain and road grime, revealing a luxurious gloss surface look.
The Philisn exclusive environmentally sound formula with biodegradable technology is pH-balance and absolutely surface friendly, cleaning your car effectively to achieve a tremendous brilliant shine performance and also help prevent swirling and scratching.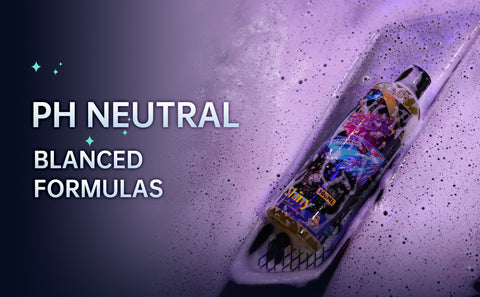 [ REFRESH INTERIOR - ULTIMATE LEATHER CLEANER ](10 oz)
With the innovative bio-enzyme degradation technology, the enhanced all purpose interior cleaner can effectively and virtually degrade and clean bacteria, dirt, grime, and dust off all interior surfaces and quickly restore it to original look and feel, providing you with hassle-free car interior cleaner solution.
It can also form a protective film to prevent ultraviolet rays from damaging the dashboard, door panels and seats to delay the aging of the interior.It also contains anti-static properties that prevents dust from settling and adhering to your interior.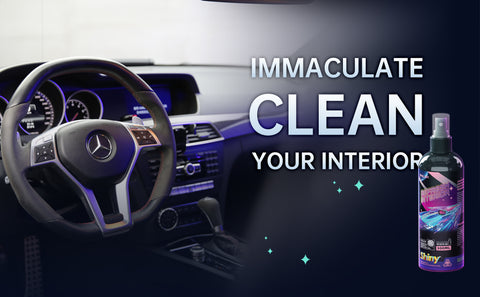 [ INVISIBLE GLASS - WATER SPOT REMOVER ](4 oz)
To clean away oil films formed by car exhaust and acid rain. It can effectively remove the oil film and water spot on the glass and form a protective, streak-free film to resist dust, making the glass looks crystal-like shine and clean as if it is invisible.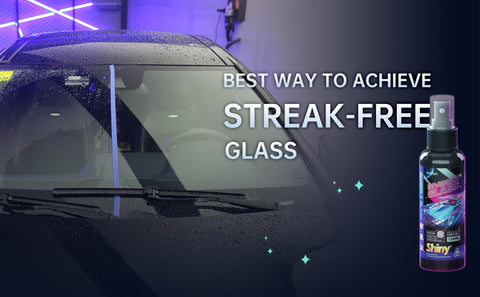 [ FLASH AGENT - CARPET & UPHOLSTERY CLEANER ](4 oz)
A powerful stain and dust remover for car carpets, fabrics, upholstery, headliners and car seat. It has Philisn exclusive synthetic polymer cleansing factor, which can easily break down stubborn stains and grime such as spilled drinks, fallen food, sweat and oil. 
In addition to the flash-like fast and deep cleaning power, Philisn innovative biodegradable technology makes it safe, non-toxic and non hypo-allergenic, so as to achieve the effect of completely not damaging the fabric in your car and reduce the risk of wool or color loss. 

ACCESSORIES: [Dreadlocks Microfiber Towel] x 1, [Dreadlocks Microfiber Wash Mitt] x 1, [Polymer Sponge Pad] x 1
Free Shipping:
Philisn is happy to provide free shipping to multiple locations in the United States for all products. All our products will be shipped by UPS or USPS logistics within 7-10 business day.
Return & Refund:
Philisn offers 30-Day Money Back Guarantee and Simple Return Policy! You can enjoy a hassle-free online shopping experience here!
100% Customer Satisfaction:
With the latest advancements in science and using the best equipment available, Philisn products are infused with exclusive innovative formula to achieve stunning car wash performance. We are willing to listen to your opinions and make improvement consistently. If you're not satisfied with our products, for any reason, feel free to contact with Philisn anytime after your purchase. We guarantee to provide you with satisfied service. 
Want a Bulk Order?
Send us Email service@philisncarwash.com for exclusive special offer.