Interior Clean & Care Kit Multipurpose Refresh
★Do you usually get confused and frustrated by all the different types of cleaning supplies in your cabinet of chemicals? Then you really need to replace them with Philisn Interior Clean & Care Kit to get rid of those troubles! The kit contains two multipurpose products which provide you with totally hassle-free one-step car interior cleaner solution at the lowest cost, meaning that the ALL-IN-ONE products will take great effect on all interior surface like steering wheels, nav screens, dashboards, door panels, center consoles and more. Additionally, it is EASY-TO-USE:simply spray directly on the spot / surface and wipe away contaminants without harming leather, vinyl, plastic or rubber. Refresh your car to a OEM status! See more details in [What's in the Kit]
★Applying with Philisn unique bio-enzyme degradation technology and upgrade synthetic polymer cleaning technology, the cleaner penetrates the surface at the molecular level to loosen and lift away all of the embedded dirt, oil, dust and grime so that they can be easily wiped away with a microfiber towel. It not only achieves excellent clean and shine, but also is pH-balanced, environmentally friendly and infused with our skin care formula. 
★First clean, then condition. The conditioner penetrates deep to protect new leather and rejuvenate dry and old leather. It is vital to nourish the leather to restore a silky smooth texture,seal the surface with a UV Guard and prevent from drying, aging and cracking.
★The fresh scent is made specially by our cooperated perfumer, offering you a distinctive and superior detailing experience. 
[ REFRESH INTERIOR - ULTIMATE LEATHER CLEANER ](10 oz)
With the innovative bio-enzyme degradation technology, the enhanced all purpose interior cleaner can effectively and virtually degrade and clean bacteria, dirt, grime, and dust off all interior surfaces and quickly restore it to original look and feel, providing you with hassle-free car interior cleaner solution.
It can also form a protective film to prevent ultraviolet rays from damaging the dashboard, door panels and seats to delay the aging of the interior.It also contains anti-static properties that prevents dust from settling and adhering to your interior.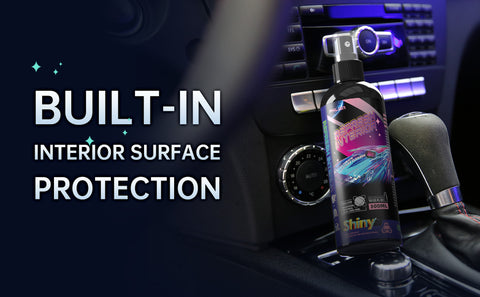 [ LUMINOUS INTERIOR - LEATHER CONDITIONER ] (4 oz)
It can restore the original gloss of your car interior just like a brand-new car of OEM status as well as maintain natural look and feel of soft new leather. Just image how amazing to enjoy a car inner environment where the leather feels smooth, looks silky, and smells fresh and luxurious.With comfortable and fresh smell, it can fully care for car interior leather by preventing them from drying out, cracking, and fading from the wear and tear of regular use, just like a daily spa to skin, bringing you a stunning auto detailing experience.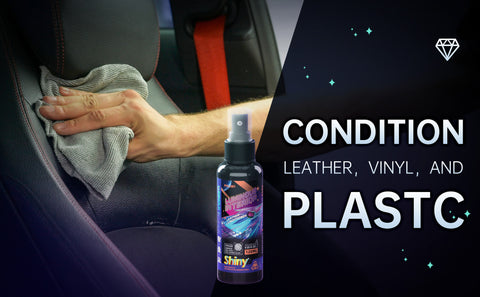 ACCESSORIES: [Interior Care Detailing Brush] x 1, [Waffle Dryer Microfiber Towel] x 1
Free Shipping:
Philisn is happy to provide free shipping to multiple locations in the United States for all products. All our products will be shipped by UPS or USPS logistics within 7-10 business day.
Return & Refund:
Philisn offers 30-Day Money Back Guarantee and Simple Return Policy! You can enjoy a hassle-free online shopping experience here!
100% Customer Satisfaction:
With the latest advancements in science and using the best equipment available, Philisn products are infused with exclusive innovative formula to achieve stunning car wash performance. We are willing to listen to your opinions and make improvement consistently. If you're not satisfied with our products, for any reason, feel free to contact with Philisn anytime after your purchase. We guarantee to provide you with satisfied service. 
Want a Bulk Order?
Send us Email service@philisncarwash.com for exclusive special offer.