Tire & Wheel Cleaner 3E Gloss Booster Kit
Have you noticed that the luster and durability of the wheel &tire reduced after driving car on the road every day? It's time to attach importance to Tire Care! If you consider auto detailing troublesome and time-consuming, then Philisn Tire & Wheel Cleaner Gloss Booster Kit is the best choice for you to be put in your trunk! It is a one-step tire & wheel clean care solution that designed as 3E principal: EASY APPLICATION, EFFICIENT CLEAN and EXCELLENT SHINE. It can not only restore your tires to be like-new in a rich dark black finish, boost gloss and reveal beautiful rims, but also dress a layer of protectant like armor on your tires to enhance the durability! See more details in [What's in the Kit].
Firstly, use the high-sudsing car wash shampoo in the kit to clean your tire. It utilizes refined gloss enhancers and a blend of alkaline-concentrated solvents and surfactants to penetrate deep into tires, removes harsh oxidation from rubber and trim, obliterate dirt, road grime, and brake dust from your wheels, and finally restore a "like-new" lustrous shine and reveal your beautiful, glistening rims in an effective way.



Secondly, just a simple quick spray of the tire wax PHILISN RADIANT TIRE which using state of the art technology , sling-avoiding and SiO2 infused formulation. It can not only restores your tire to a deep wet dark shine for a long time but also provide durable protection against the suns brutal rays to help prevent browning, fading and cracking! Safe on all tires & painted, powder-coated, clear coated, chrome and factory finishes!



The hard bristled scrub brush tire is ideal for scrubbing grime and dirt from your car's wheels and tires. Gently scrub abrasive dirt and debris off your tires to reveal a shine underneath that you haven't seen in ages.;Fine soft brush scrub the dirt away and bring your tires back to the way they looked the day they were put on your car. Give your tires that showroom shine without breaking the bank!
[ LUXURIOUS SUDS - RICH FOAM CAR WASH SHAMPOO ](10 oz)
A highly concentrated car wash shampoo blended with synthetic wax. With Philisn's innovation of foaming technology, it works perfectly with any foam gun or foam cannon. It can foam super rich thick dense bubbles like snow covering car surface and gently rinse away dirty, stain and road grime, revealing a luxurious gloss surface look.
The Philisn exclusive environmentally sound formula with biodegradable technology is pH-balance and absolutely surface friendly, cleaning your car effectively to achieve a tremendous brilliant shine performance and also help prevent swirling and scratching.

[ RADIANT TIRE - TIRE GLISTENING SPRAY WAX ](4 oz)
Your car will get stained after driving on the road every day, which will reduce the luster and durability of the wheel & tire. However, PHILISN RADIANT TIRE could provide perfect solutions to make the tires shiny again with low-sling and SiO2 infused formulation. Just one simple quick spray of the tire glistening wax, it can take away tough dirt, road grime and contaminants and reveal your beautiful, shiny rims.Using state of the art technology, it restore your tire to a lustrous dark shine, and dress a layer of armor on your tires, just like the Royal warriors of the 18th century, strong and glittering.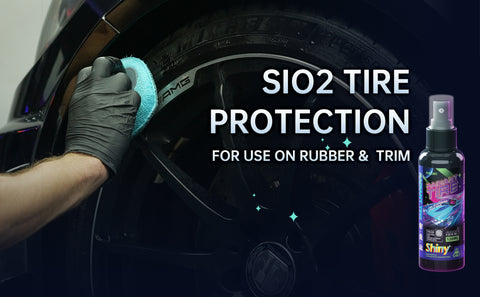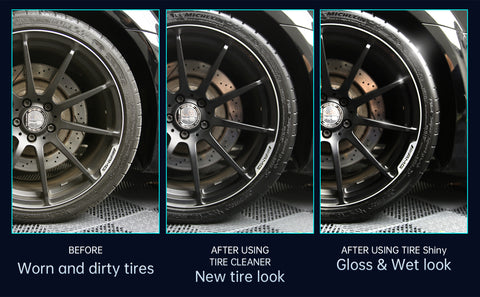 ACCESSORIES: [Dreadlocks Microfiber Towel] x 1, [Tire Brush] x 1, [Wheel Detailing Brush] x 1
Free Shipping:
Philisn is happy to provide free shipping to multiple locations in the United States for all products. All our products will be shipped by UPS or USPS logistics within 7-10 business day.
Return & Refund:
Philisn offers 30-Day Money Back Guarantee and Simple Return Policy! You can enjoy a hassle-free online shopping experience here!
100% Customer Satisfaction:
With the latest advancements in science and using the best equipment available, Philisn products are infused with exclusive innovative formula to achieve stunning car wash performance. We are willing to listen to your opinions and make improvement consistently. If you're not satisfied with our products, for any reason, feel free to contact with Philisn anytime after your purchase. We guarantee to provide you with satisfied service. 
Want a Bulk Order?
Send us Email service@philisncarwash.com for exclusive special offer.