details of interior clean & care kit
[ REFRESH INTERIOR - ULTIMATE LEATHER CLEANER ](10 oz)
With the innovative bio-enzyme degradation technology, the enhanced all purpose interior cleaner can effectively and virtually degrade and clean bacteria, dirt, grime, and dust off all interior surfaces and quickly restore it to original look and feel, providing you with hassle-free car interior cleaner solution.
It can also form a protective film to prevent ultraviolet rays from damaging the dashboard, door panels and seats to delay the aging of the interior.It also contains anti-static properties that prevents dust from settling and adhering to your interior.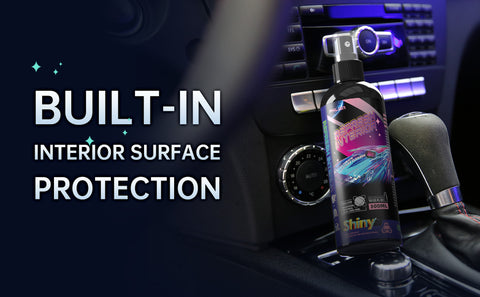 [ LUMINOUS INTERIOR - LEATHER CONDITIONER ] (4 oz)
It can restore the original gloss of your car interior just like a brand-new car of OEM status as well as maintain natural look and feel of soft new leather. Just image how amazing to enjoy a car inner environment where the leather feels smooth, looks silky, and smells fresh and luxurious.With comfortable and fresh smell, it can fully care for car interior leather by preventing them from drying out, cracking, and fading from the wear and tear of regular use, just like a daily spa to skin, bringing you a stunning auto detailing experience.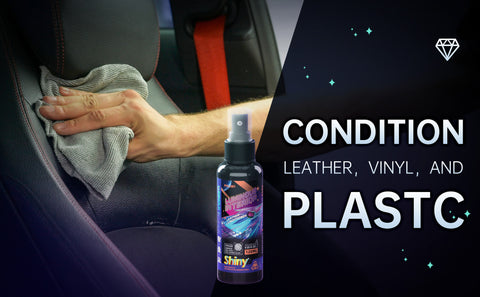 ACCESSORIES: [Interior Care Detailing Brush] x 1, [Waffle Dryer Microfiber Towel] x 1