details of tire & wheel cleaner kit
[ LUXURIOUS SUDS - RICH FOAM CAR WASH SHAMPOO ](10 oz)
A highly concentrated car wash shampoo blended with synthetic wax. With Philisn's innovation of foaming technology, it works perfectly with any foam gun or foam cannon. It can foam super rich thick dense bubbles like snow covering car surface and gently rinse away dirty, stain and road grime, revealing a luxurious gloss surface look.
The Philisn exclusive environmentally sound formula with biodegradable technology is pH-balance and absolutely surface friendly, cleaning your car effectively to achieve a tremendous brilliant shine performance and also help prevent swirling and scratching.

[ RADIANT TIRE - TIRE GLISTENING SPRAY WAX ](4 oz)
Your car will get stained after driving on the road every day, which will reduce the luster and durability of the wheel & tire. However, PHILISN RADIANT TIRE could provide perfect solutions to make the tires shiny again with low-sling and SiO2 infused formulation. Just one simple quick spray of the tire glistening wax, it can take away tough dirt, road grime and contaminants and reveal your beautiful, shiny rims.Using state of the art technology, it restore your tire to a lustrous dark shine, and dress a layer of armor on your tires, just like the Royal warriors of the 18th century, strong and glittering.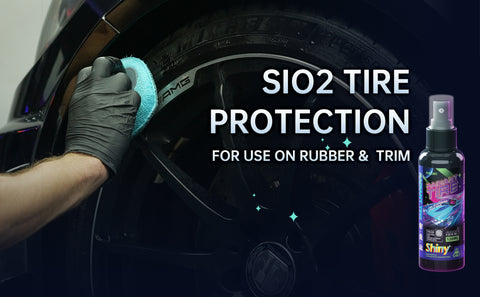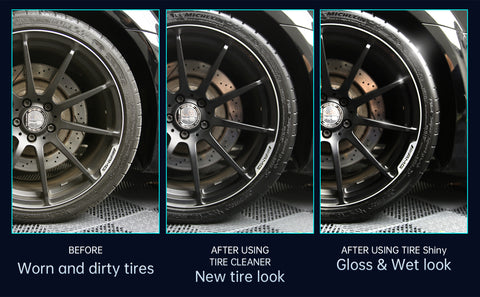 ACCESSORIES: [Dreadlocks Microfiber Towel] x 1, [Tire Brush] x 1, [Wheel Detailing Brush] x 1